Published on October 20, 2022
In a remarkable profile featured on National Public Radio's website, longtime employees of a now-shuttered chlorine plant in Niagara Falls, New York detailed their fear of mesothelioma after years of exposure to asbestos, and of their employer OxyChem's resistance to taking protective measures on their behalf.
Despite Mesothelioma Risk, Chemical Industry Pushes Back on Asbestos Ban
Malignant mesothelioma, asbestosis, and other asbestos-related diseases are all caused by exposure to asbestos, a material that was confirmed to be carcinogenic in the 1970s. Despite attempts to ban its use, the powerful chemical industry successfully argued that the costs of the ban would place a "heavy and unreasonable burden" on companies that produced chlorine. In lieu of a ban, they promised to take action to protect asbestos workers. The NPR story, based on an investigation conducted by ProPublica, revealed that those promises were never fulfilled.
In interviews conducted with workers who fear a mesothelioma or asbestosis diagnosis, Pro Publica learned that employees exposed to high levels of asbestos had implored plant managers to protect them for years, to no avail. They described a work environment in which "asbestos dust hung in the air, collected on the beams and light fixtures, and built up until it was inches thick. Workers tramped in and out of it all day, often without protective suits or masks, and carried it around on their coveralls and boots."
Plant Closure Frees Employees to Talk of Mesothelioma Fears
Through decades of working at OxyChem's Niagara Falls plant, the workers who were most exposed to asbestos were afraid of mesothelioma, but also afraid to speak up for fear of being fired or other reprisals. Now, with the plant having closed in 2021, many were willing to speak to Pro Publica. They spoke about how management would work in preparation for OSHA inspections, and then allow safety protocols to lapse after they were gone. They also wondered aloud whether their years of exposure would lead to a deadly diagnosis in the future.
As these workers contemplate their own mesothelioma risk, the EPA and asbestos advocates continue to fight the chemical company lobbyists and work towards a ban of the deadly material. Said Linda Reinstein, co-founder of the Asbestos Disease Awareness Organization, "It is a brutal and painful fight. We're not going away."
If you or someone you love has been diagnosed with malignant mesothelioma, the fight against asbestos companies is personal. For more information, contact the Patient Advocates at Mesothelioma.net today at 1-800-692-8608 to learn more.
FREE Mesothelioma Packet
Written by Terri Oppenheimer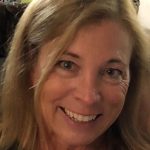 Terri Heimann Oppenheimer is the head writer of our Mesothelioma.net news blog. She graduated from the College of William and Mary with a degree in English. Terri believes that knowledge is power and she is committed to sharing news about the impact of mesothelioma, the latest research and medical breakthroughs, and victims' stories.
Learn more about and contact Terri