Published on October 12, 2022
Like many victims of malignant mesothelioma, Maryann Purser recalls having used body powder from the time she was a small child. Before her death from the rare asbestos-related disease, she filed suit against Colgate-Palmolive Company, accusing them of having negligently exposed her to asbestos and having failed to warn her. She also sought punitive damages, accusing them of reckless and wanton disregard for the health and safety of its product's users.
Mesothelioma Victim Used Talcum Powder Daily
According to testimony provided before her mesothelioma death, Maryann Purser recalled having used talcum powder from the time she was six. She had specific memories of using Cashmere Bouquet daily through 1969, then for decades after having used it "on and off" with her last use having been around the year 2000.
In response to the mesothelioma lawsuit, Colgate-Palmolive filed a motion for summary judgment, asking the court to dismiss the claims against them. They argued that their product does not cause the fatal illness and that she had not been exposed to sufficient levels of asbestos from her use of Colgate-Palmolive to have caused her illness. They also argued against her claim for punitive damages based on the affirmative actions that they had taken to ensure that Cashmere Bouquet was safe for consumer use.
Judge Sides with Mesothelioma Victim in Talcum Powder Case
After reviewing the arguments from both sides, Justice Adam Silvera of the Supreme Court of New York determined that Colgate-Palmolive had failed to meet its burden of proof while the mesothelioma victim's family had met theirs, writing that they had "proffered evidence generally accepted within the scientific community which provides that a toxin (asbestos) is capable of causing the illness (pleural mesothelioma)."
Justice Silvera also found fault with Colgate's legal arguments, noting that they had relied upon an assumption of exposure rather than establishing the exposure that she had actually suffered and that they had relied on a decision that had involved the burden of proof at trial rather than at the summary judgment stage. The judge did dismiss the mesothelioma victim's claim for punitive damages, agreeing that their conduct had not risen to the level required by the state.
If you or someone you love has been diagnosed with malignant mesothelioma, the Patient Advocates at Mesothelioma.net can help. Contact us at 1-800-692-8608.
FREE Mesothelioma Packet
Written by Terri Oppenheimer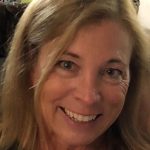 Terri Heimann Oppenheimer is the head writer of our Mesothelioma.net news blog. She graduated from the College of William and Mary with a degree in English. Terri believes that knowledge is power and she is committed to sharing news about the impact of mesothelioma, the latest research and medical breakthroughs, and victims' stories.
Learn more about and contact Terri