Published on September 30, 2022
The last few weeks have seen a flurry of exciting news regarding innovative mesothelioma treatments, including news yesterday that biotech company TCR² Therapeutics achieved some positive results from the Phase I portion of its drug candidate gavo-cel. The drug specifically targets solid tumors that express mesothelin.
Initial Test of Mesothelioma Drug Sought Efficacy and Tolerability Levels
According to a statement issued by CEO Garry Menzel, the Phase I test of gavo-cel included 32 patients diagnosed with either pleural or peritoneal mesothelioma, ovarian cancer, or bile duct cancer. All of the participants had already been treated using at least five different lines of treatment, and each received a single gavo-cel infusion. Of that group, 93% completed the study and saw reduction in the size of their lesions.
The tumor reduction experienced by the mesothelioma patients and others ranged from 4% to 80%, while median overall survival of the patients with malignant pleural/peritoneal mesothelioma was 11.2 months with progression free survival of 5.6 months. The dose-escalation part of the study determined that the original dose of 500 million cells per square meter needed to be cut down by 80%. The company will now move on to its Phase II trial.
Too Early to Talk About Registration for Mesothelioma Study
Despite the encouraging news, the company is still collecting data and Menzel said that identifying what the FDA will need for them to move on to the registrational stage of the mesothelioma drug study will come after read outs on efficacy from the Phase II trial. The company has been making steady progress with its research since its T cell therapy was granted orphan drug status by the FDA.
If you or someone you love needs information on the latest innovations in mesothelioma treatment, the Patient Advocates at Mesothelioma.net can help. Contact us today at 1-800-692-8608.
FREE Mesothelioma Packet
Written by Terri Oppenheimer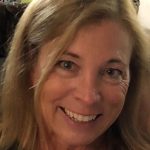 Terri Heimann Oppenheimer is the head writer of our Mesothelioma.net news blog. She graduated from the College of William and Mary with a degree in English. Terri believes that knowledge is power and she is committed to sharing news about the impact of mesothelioma, the latest research and medical breakthroughs, and victims' stories.
Learn more about and contact Terri