Published on October 24, 2022
Immunotherapy's positive results and FDA approvals have offered hope for patients diagnosed with cancers of all kinds, including malignant mesothelioma. Yet few people know that the innovative protocol's side effects can be just as harmful as those caused by chemotherapy. A collaboration between researchers at Harvard University and a Swiss cancer research consortium may offer a solution.
Immunotherapy's Effectiveness Against Mesothelioma is Offset by Side Effects
Mesothelioma patients face a grim prognosis, so any treatment that offers extended survival is reason for celebration. But there's no denying immunotherapy's side effects: Mikaël Pittet of the Swiss Cancer Centre Leman was involved in the study, and explains, "When the immune system is activated so intensively, the resulting inflammatory reaction can have harmful effects and sometimes cause significant damage to healthy tissue."
In an effort to provide a safer way for patients with mesothelioma and other cancers to realize immunotherapy's benefits, European researchers worked with colleagues from Harvard to find ways to stop white blood cells affected by immunotherapy from triggering inflammation in healthy cells. The inflammation that immunotherapy creates is, in many ways, similar to that seen in patients with autoimmune diseases. Patients suffering from diseases like lupus, inflammatory bowel disease, rheumatoid arthritis, and psoriasis all have immune systems that attack their healthy cells.
Researchers Identify Toxic Reactions to Immunotherapy
The scientists' goal was to distinguish the immune response to cancer cells from its response to healthy cells. They found that the "cell populations involved are different," with healthy tissues being attacked by macrophages and neutrophils while cancer cells are attacked by dendritic cells. The researchers believe this finding will help them refine immunotherapy's actions and improve things for patients battling challenging cancers, including mesothelioma.
In explaining their findings in the journal Science Immunology, Dr. Pittet wrote, "Inhibiting neutrophils could be a more effective way to fight cancer: in addition to triggering a toxic response, some of these cells also promote tumor growth. Thus, by managing to control them, we could have a double beneficial effect: overcome the toxicity in healthy tissues, and limit the growth of cancerous cells."
If you or someone you love has been diagnosed with malignant mesothelioma, findings like these can make an enormous difference in their treatment and quality of life. For more information, contact the Patient Advocates at Mesothelioma.net today at 1-800-692-8608.
FREE Mesothelioma Packet
Written by Terri Oppenheimer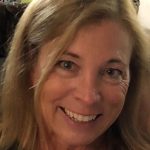 Terri Heimann Oppenheimer is the head writer of our Mesothelioma.net news blog. She graduated from the College of William and Mary with a degree in English. Terri believes that knowledge is power and she is committed to sharing news about the impact of mesothelioma, the latest research and medical breakthroughs, and victims' stories.
Learn more about and contact Terri