Published on October 07, 2022
Malignant mesothelioma is a uniquely challenging disease to diagnose and treat. Its symptoms are frequently mistaken for those of less serious conditions. As a result, vital treatment is delayed. Researchers at Japan's Hyogo College of Medicine determined that part of the problem is physicians' lack of familiarity with the extremely rare illness. They tested whether Artificial Intelligence could counter this problem and found it to be extremely effective and accurate in its diagnostic capabilities.
Scientists Use Past Mesothelioma Patients' Records to Test Computer Program
The researchers set out to determine whether a complex computer program called a deep convolutional neural network (CDNN) could quickly and accurately diagnose malignant mesothelioma. Once programmed with all the available data from past patient records, the system is able to assess new patient information and match it to the details of what it has "learned."
The researchers wanted to know whether the extensive information contained within the Artificial Intelligence system would provide a solution for physicians who may never have treated a mesothelioma case, and who might not recognize it quickly. They tested the speed and accuracy of the system against that of human physicians.
Researchers Find Diagnostic Tools Help Improve A.I. Accuracy in Diagnosing Mesothelioma
The researchers accessed and input data from 875 previously-diagnosed malignant mesothelioma patients into the Artificial Intelligence system with the specific intent of seeing what information from hundreds of new patients was most helpful to diagnosis for both the A.I. program and for human diagnosticians. The four protocols that were assessed were:
Artificial Intelligence with PET/CT data alone
Humans reading patient PET/CT scans
PET data regarding uptake of an FDG tracer
Artificial Intelligence system provided with PET/CT data, FDG uptake data, patient gender and age
Upon analysis, the research team determined that the most accurate and fastest method of diagnosing mesothelioma came from the fourth protocol. Writing in the medical journal Oncotarget, lead author Kazuhiro Kitajima concluded, "Protocol D showed significantly better diagnostic performance as compared to A, B, and C." This discovery may allow earlier treatment and longer survival for patients.
If you or someone you love has been diagnosed with malignant mesothelioma, faster diagnosis can mean more treatment options. For more information, contact the Patient Advocates at Mesothelioma.net today at 1-800-692-8608.
FREE Mesothelioma Packet
Written by Terri Oppenheimer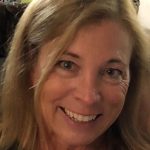 Terri Heimann Oppenheimer is the head writer of our Mesothelioma.net news blog. She graduated from the College of William and Mary with a degree in English. Terri believes that knowledge is power and she is committed to sharing news about the impact of mesothelioma, the latest research and medical breakthroughs, and victims' stories.
Learn more about and contact Terri