Published on October 17, 2022
Learning you have a fatal disease is just one of the overwhelming aspects of being diagnosed with malignant mesothelioma. Many patients ask about inclusion in a clinical trial in hopes these innovative treatments will offer success, but identifying the right state-of-the-art study for a particular patient can be a challenge. Now, a new computer platform developed at Dana-Farber Cancer Institute may make it easier to match patients with the trial that best suits their condition.
Dana-Farber Cancer Institute Platform May Speed Mesothelioma Treatment
Many of the most successful mesothelioma treatments have been based on precision medicine that matches the patients' genomic data with a particular therapy. Unfortunately, placing a patient with a specific genetic alteration into the trial that's most appropriate can be a cumbersome and time-consuming process. The MatchMiner platform developed by researchers at Dana-Farber Cancer Institute was created to make the matching process faster and easier.
The platform helps clinicians and researchers match patients and trials based on samples from patients' tumors. Though it is not clear whether mesothelioma patients were included in the tests conducted over the last five years, the developers report they were able to integrate 354 precision medicine trials into their system, resulting in matches in one in five cancer patients in their study.
Mesothelioma's Defined Genetic Alteration May Make it Candidate for Matching Program
Mesothelioma is a rare form of cancer, but researchers have identified specific genetic alterations that occur within its tumors. These alterations are exactly the type of unique identifier that the open source MatchMiner platform seeks and matches with clinical trials.
According to Tali Mazor, Ph.D., co-author of a paper published in npj Precision Oncology, "Profiling patient tumors for genomic alterations has become a widespread part of cancer care, especially as new drugs targeting those alterations go into clinical trials or are approved as cancer therapies. The combination of this growing body of genomic data and increasing number of precision medicine trials has created a kind of disconnect: finding the right trial for each patient can be a difficult task. MatchMiner helps bridge that gap."
If you or someone you love has been diagnosed with malignant mesothelioma, clinical trials may be the key to longer survival. For more information, contact the Patient Advocates at Mesothelioma.net today at 1-800-692-8608.
FREE Mesothelioma Packet
Written by Terri Oppenheimer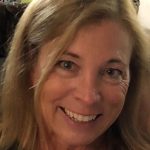 Terri Heimann Oppenheimer is the head writer of our Mesothelioma.net news blog. She graduated from the College of William and Mary with a degree in English. Terri believes that knowledge is power and she is committed to sharing news about the impact of mesothelioma, the latest research and medical breakthroughs, and victims' stories.
Learn more about and contact Terri