Published on August 31, 2022
Malignant mesothelioma is caused by exposure to asbestos, a product that was once used extensively in shipbuilding. The toxic mineral has been blamed for countless cases of the deadly form of cancer in Navy veterans and shipyard workers, as well as maritime workers around the world. Knowledge of the dangers of asbestos has driven environmental laws and bans globally, and has led to an international conflict involving a retired aircraft carrier.
Retired Brazilian Aircraft Carrier Viewed as Mesothelioma Risk
Once an aircraft carrier belonging to the Brazilian Navy, today the Sao Paolo is seen as a floating mesothelioma risk. The ship is rumored to be carrying almost 10 tons of asbestos, and some environmental groups have indicated that it may contain as much as 600 tons of the carcinogenic material. The Sao Paulo's sister ship, the Clemenceau, yielded more than 700 tons of asbestos.
Before mesothelioma fears put a stop to its journey, the Sao Paolo had been sold to a Turkish scrapper and had left Brazil in early August, being towed across the Atlantic Ocean. But both international and Brazilian law bar the movement of hazardous wastes, and the Brazil Federal District Court had issued an injunction stopping its journey. Environmental groups have also been protesting its entry into the Mediterranean out of concerns that scrapping the ship would expose the populace and environment to asbestos.
Citing Mesothelioma Risk, Turkish Minister Denies Entry to Asbestos-Contaminated Ship
Speaking of the risks of mesothelioma and other asbestos-related diseases, Turkish Minister for the Environment Murak Kurum explained why the Sao Paulo's entry permit was revoked. "We have repeatedly shared that we would not accept the ship without any hesitation and would send it back before it enters our country's waters in case of any dangerous negativity."
He continued, saying, "We closely monitor all stages of the process, not only on the Nae Sao Paulo ship, but also on all ships. We do not allow any step that could harm our environment and our people." When the Clemenceau was scrapped, similar issues forced it to be moved from its initial scrapping destination in India to a specialist yard in the United Kingdom that was able to mitigate the risks posed by asbestos.
Exposure to asbestos can lead to tragedy. For information on how the Patient Advocates at Mesothelioma.net can help you, contact us today at 1-800-692-8608.
FREE Mesothelioma Packet
Written by Terri Oppenheimer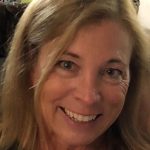 Terri Heimann Oppenheimer is the head writer of our Mesothelioma.net news blog. She graduated from the College of William and Mary with a degree in English. Terri believes that knowledge is power and she is committed to sharing news about the impact of mesothelioma, the latest research and medical breakthroughs, and victims' stories.
Learn more about and contact Terri